I was so excited when I found out Katie was pregnant again with her third baby.  Our families have known each other since before we were born.  I guess this happens when you live in a small town.  Hampton sure does have it's life-long residents.  Katie and her husband, Chad, make the cutest babies ever!!!  So I just know baby Ayda Lane will  be nothing but BEAUTIFUL!!!
Katie came to the studio this past week to take her maternity pictures.  She has the most gorgeous eyes and beautiful smile that always lights up the room.  I was excited to use our bed set up… it's always a favorite. We also used two beautiful new maternity gowns I recently purchased from Roses and Ruffles and from The Art of Pregnancy and Newborn.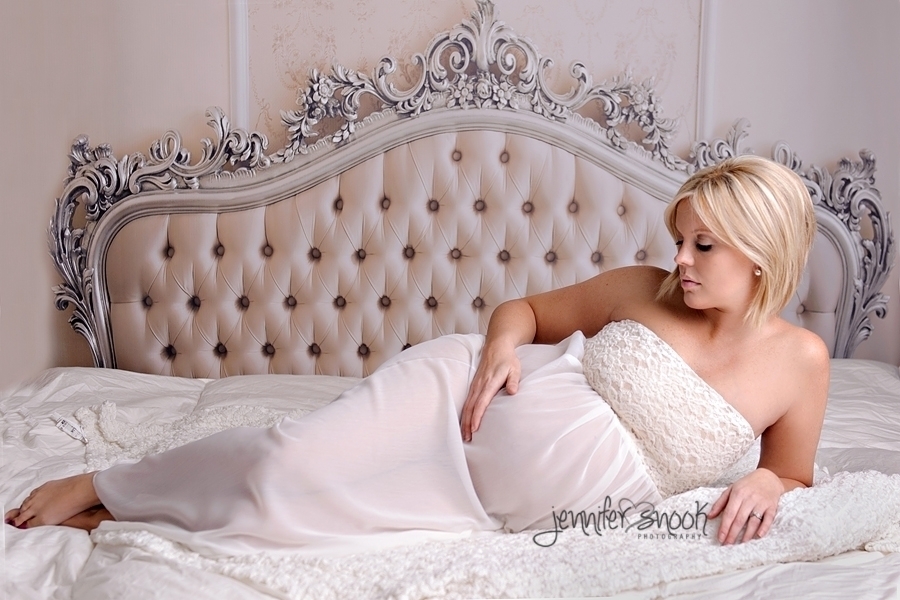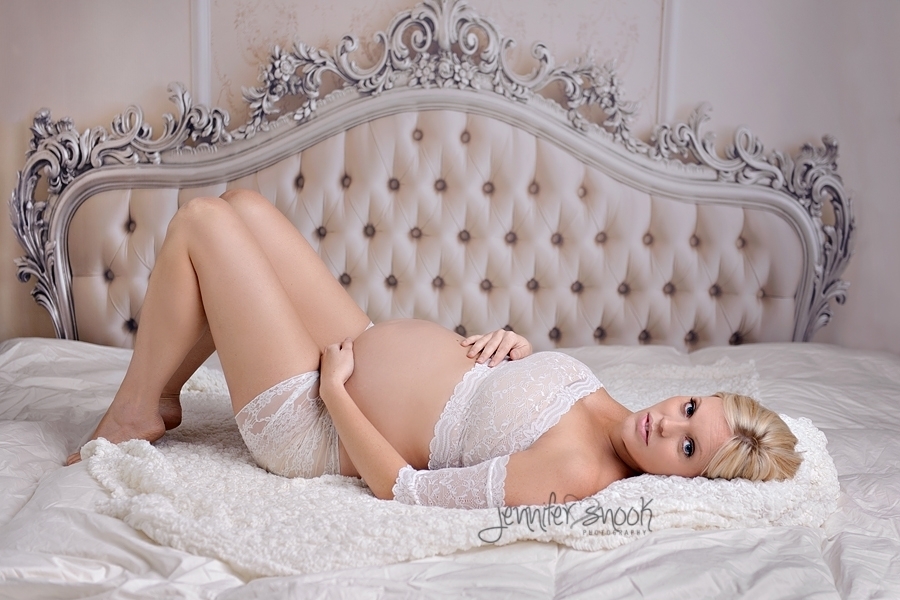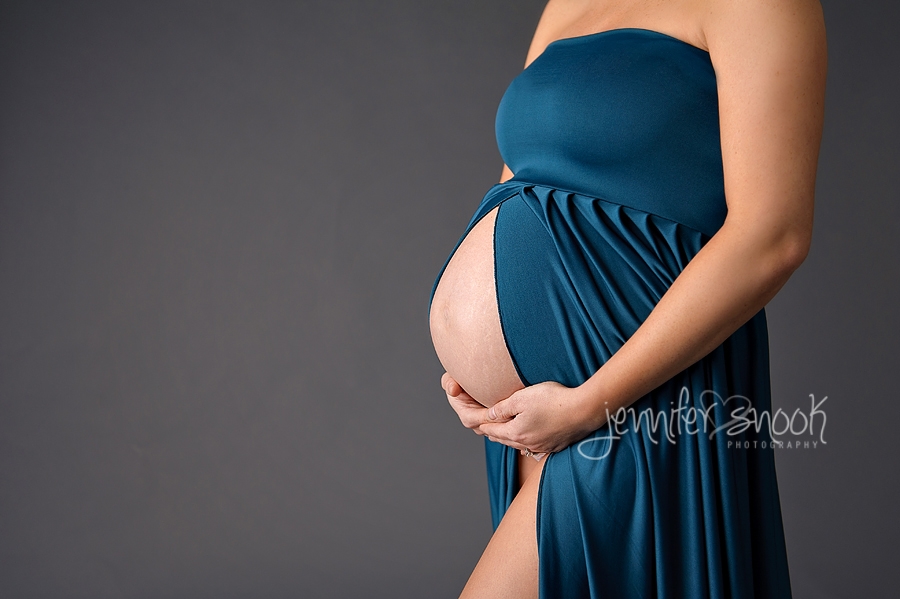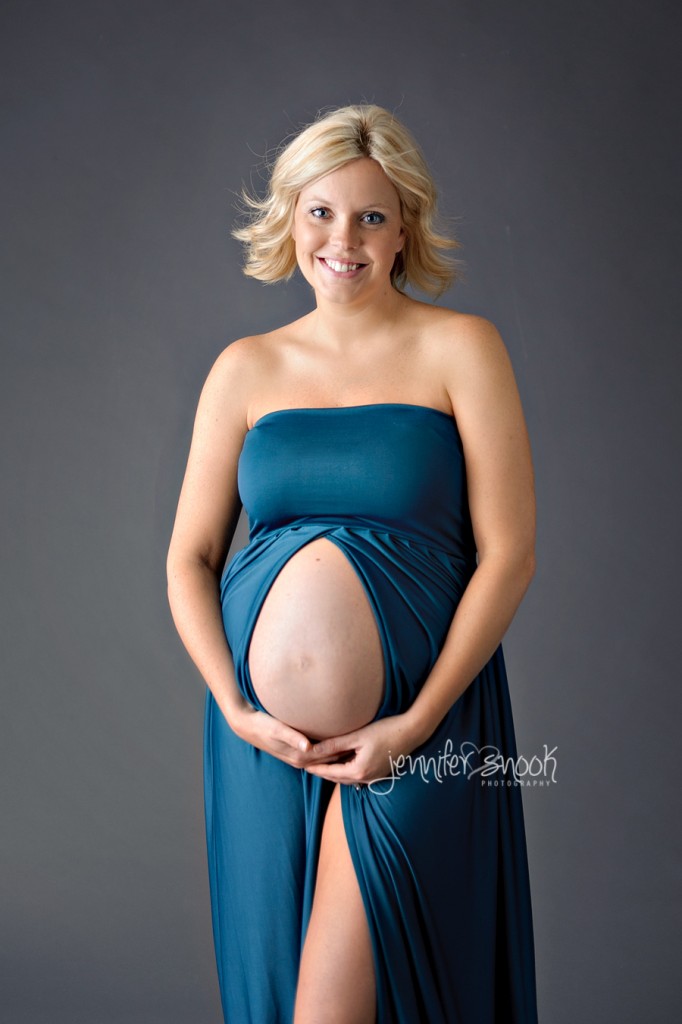 We took Katie's maternity pictures a little sooner than usual but that was because she is most comfortable at this stage in her pregnancy. I always tell new clients that they are typically done around 28-34 weeks, however we can do them as soon as your are ready and when your belly is nice and round.  I have done maternity pictures as early as 26 weeks and as late as 39 weeks.  We all have different things going on in our lives but the most important thing is, documenting this special moment so you will have it for years to come to share and enjoy.  Be sure you book your session with Jennifer Snook Photography.