I say it all they time but I love photographing babies from newborn up through the first Year, and beyond.  Watching them grow and seeing how much they have changed each time they come to my Studio.  Evan is now half way through his baby plan and I cannot believe it.  He is always full of laughs and I love getting to chat with his mom during our sessions.  She told me about the plan they have to display pictures of him from each session wearing an adorable bow tie.  This will be  so neat to see after we are done.  His family will be able to look at them every day for years to come and see how fast they really grow within that first year.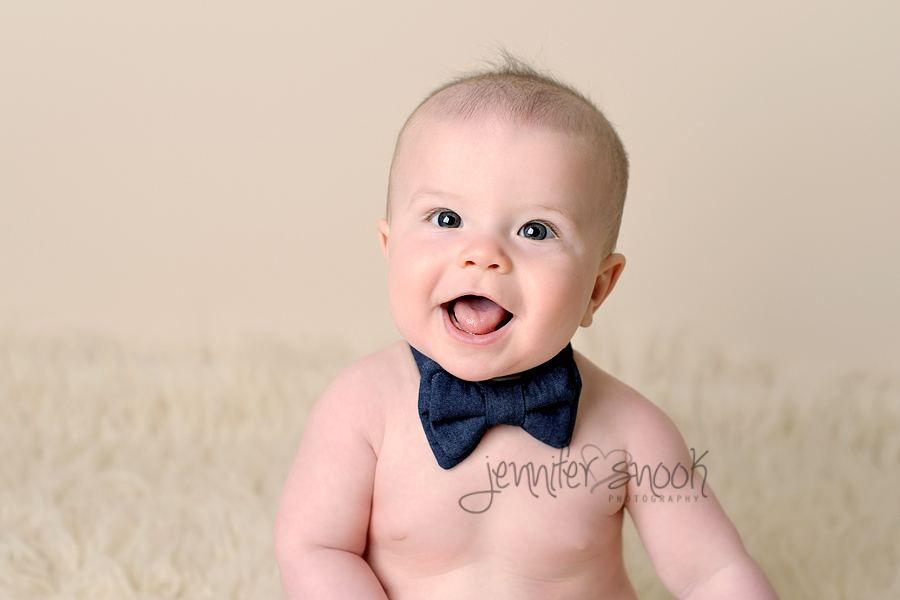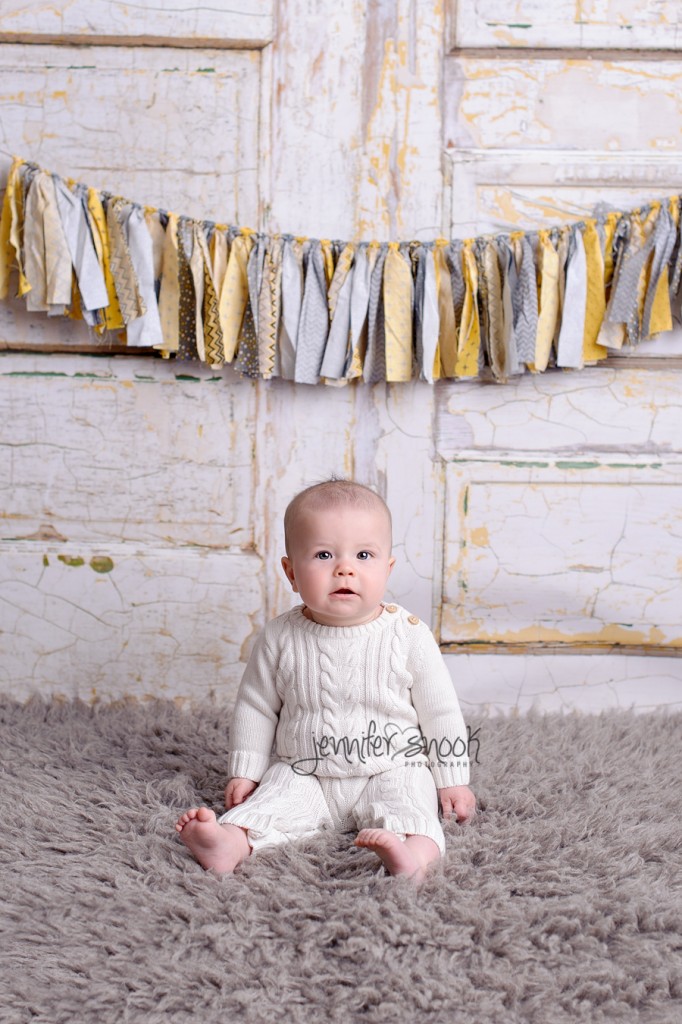 Adding simple small props can add a little variety to the pictures and capturing those precious facial expressions is so fun!!!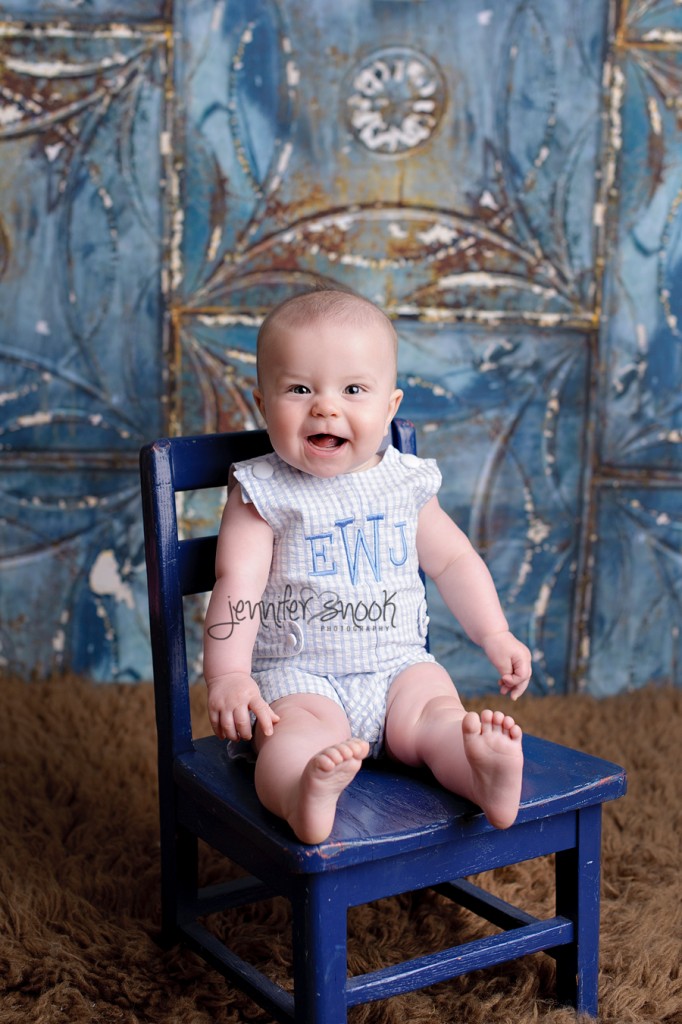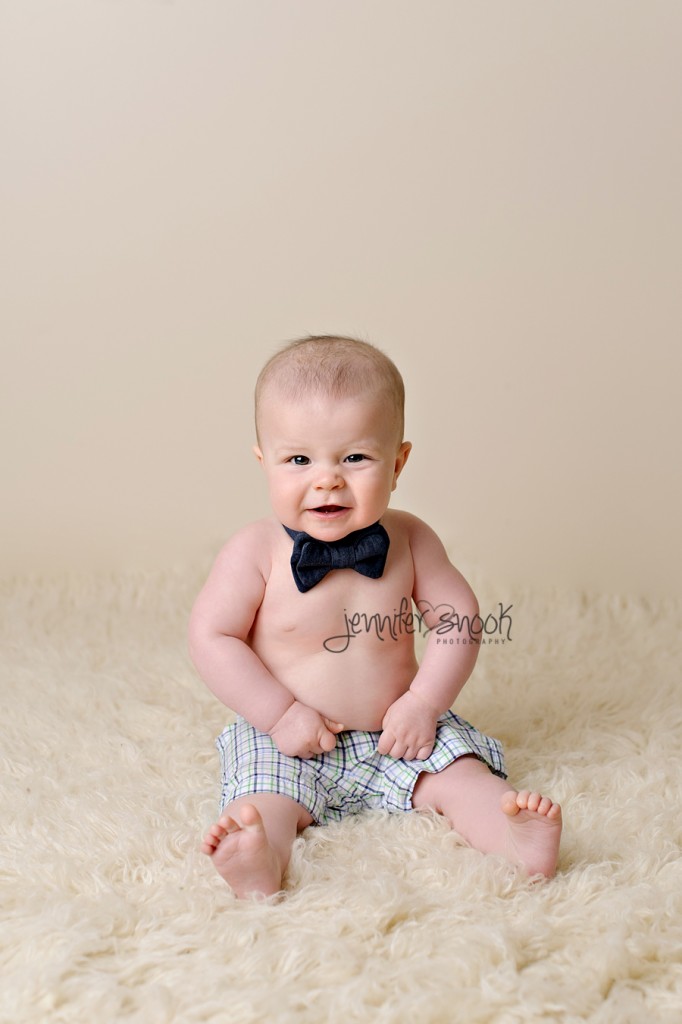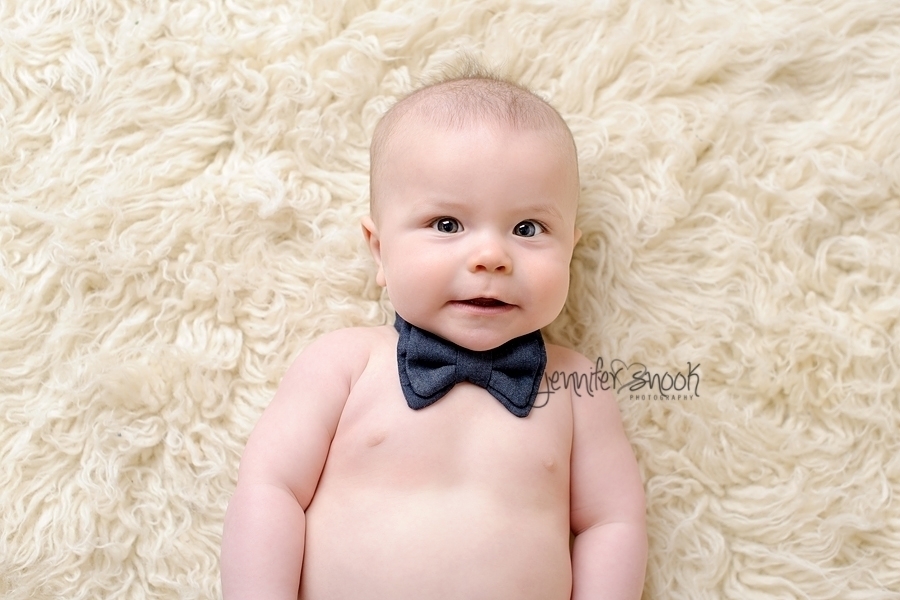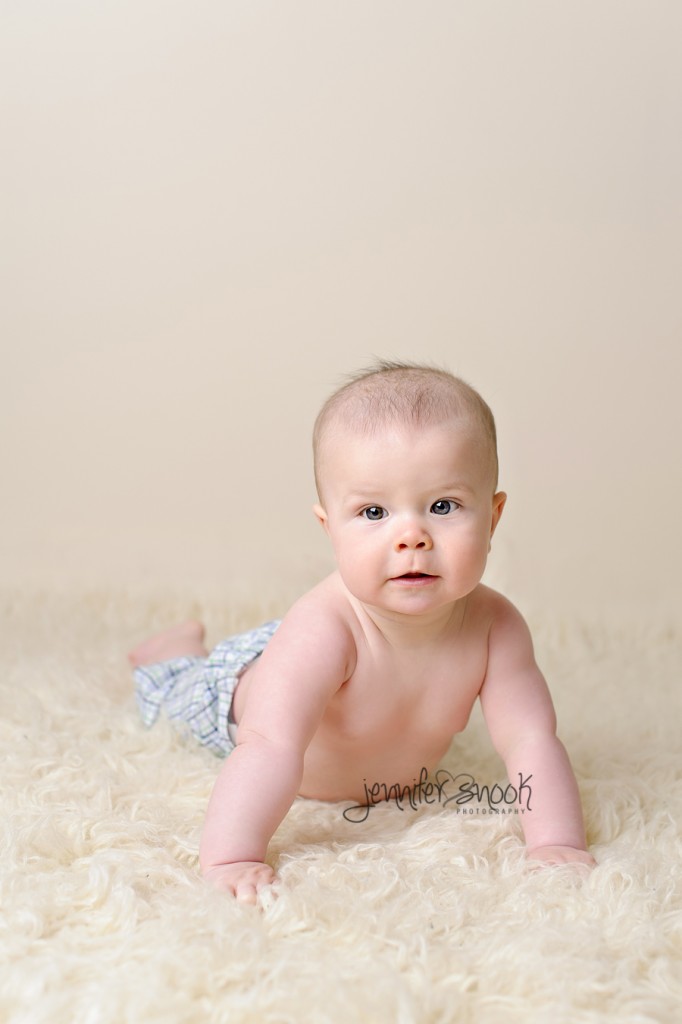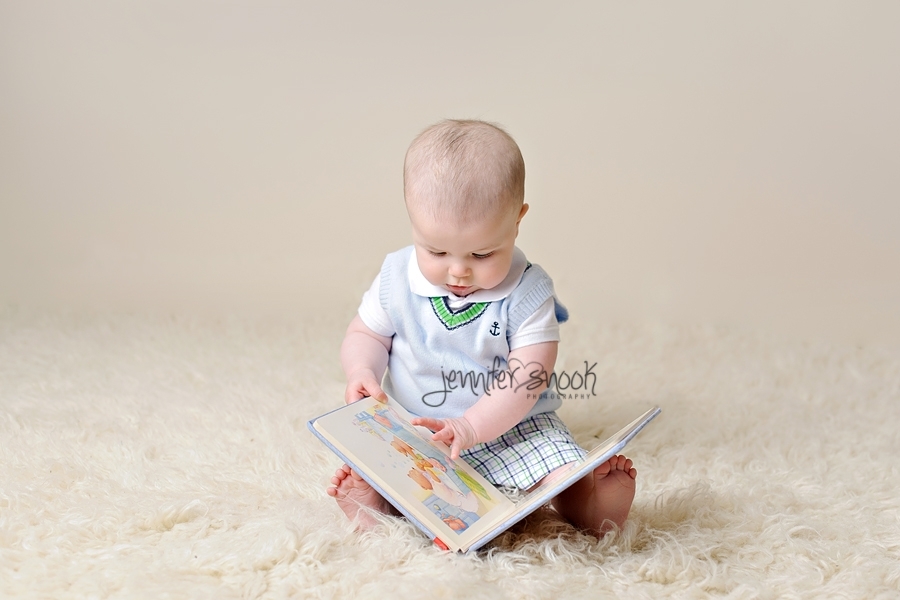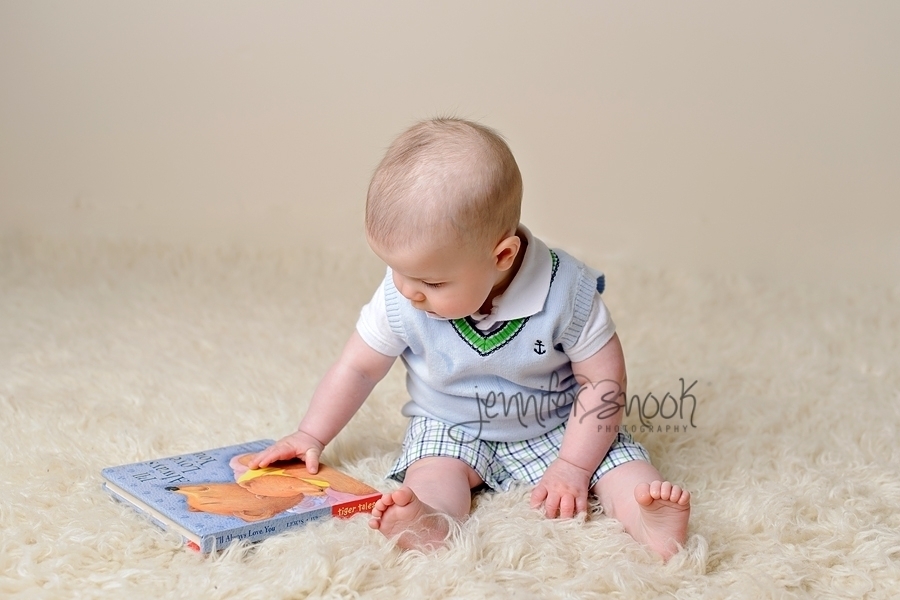 If you are looking for a Maternity, Newborn, Family or child photographer in the Metro Atlanta, give me a call or use the Contact button above to send me an email.  My direct line is 404-427-9095 and direct email is jennifersnook@bellsouth.net if you wish to contact me directly.
I am currently booking for the summer months and have a few openings left.  Contact me today to reserve your appointment.