What a difference a Year can make!!!  I had the pleasure of taking Knox's mom's maternity pictures and Knox's newborn pictures. We blinked and a year has already passed.  They came in last week for his One Year Cake Smash session.  It makes me smile when I have clients return to capture their baby's first milestones.    Our original plan was to take them outside.  I had so many ideas in mind that I wanted to do.  We had the cake, balloons, and a happy baby all ready to go but the crazy Georgia weather forced us to go to plan B.  I'm thankful for my Studio and to be able to have this option for my clients.  It also gives me a chance to recreate a set up from our newborn session to show exactly how much they have grown in the last 12 months.
Knox was a sleepy little 7lb newborn and now he's a walking, smiling, teethy big boy!!!  🙂
You may recognize his newborn picture from my slideshow. It's one of my favorites.  Look at this comparison.  If this doesn't show you the importance of getting professional newborn pictures and professional milestone pictures, I don't know what will.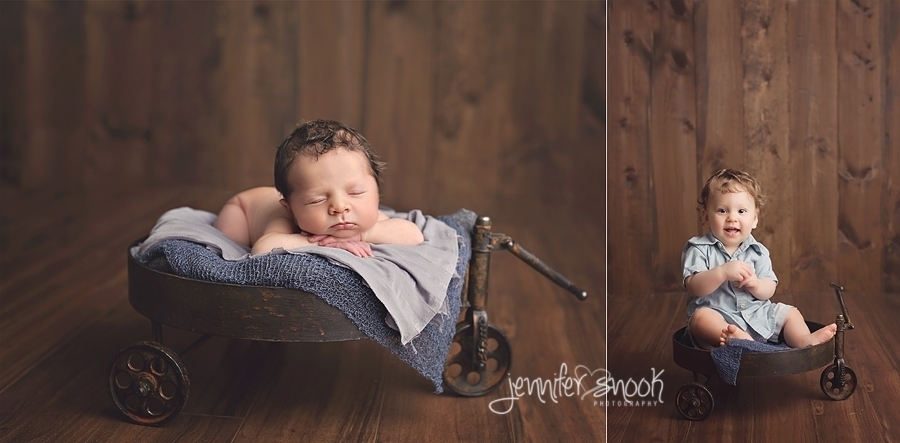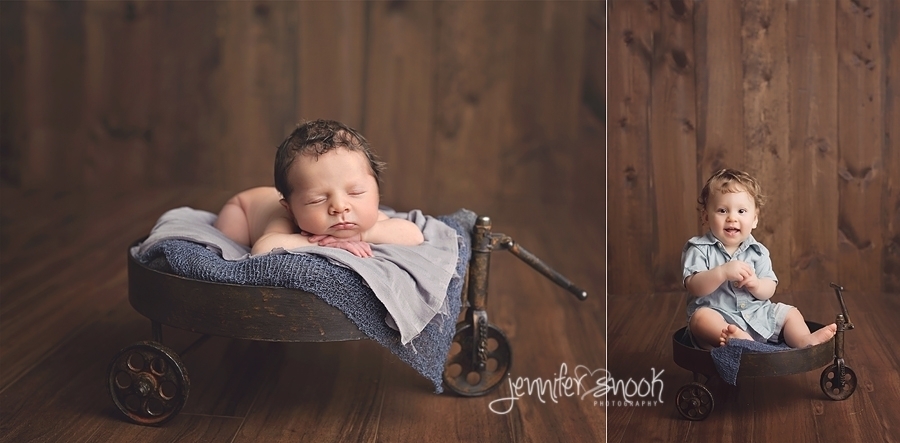 Contact me today to schedule your session!!!