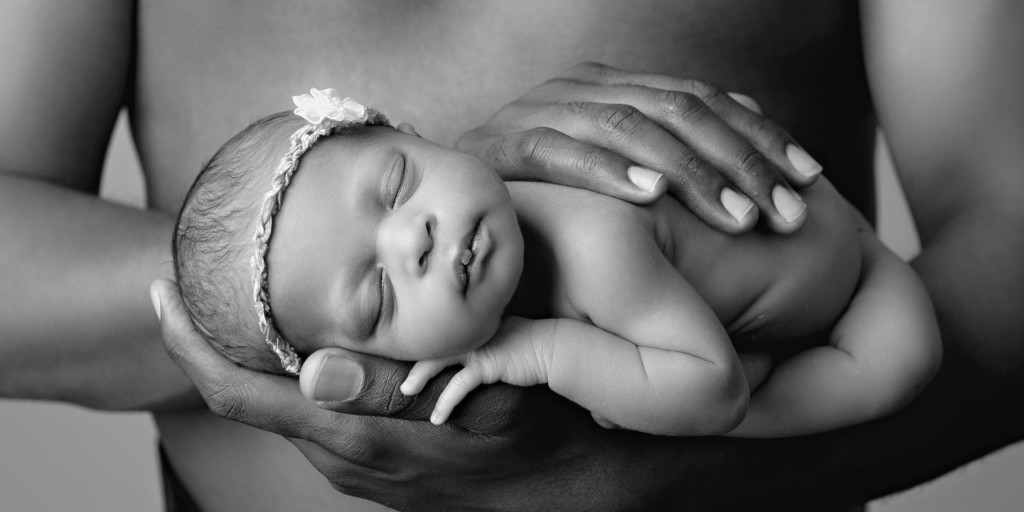 Enjoy a sneak peek into the studio and what a session looks like in our newborn video below!
Jennifer is Atlanta's premier newborn photographer and is recognized for the ability she has to capture newborns and their tiny features you always want to remember. The tiny fingers and toes, soft pouty lips and chubby little cheeks, Jennifer takes pride in capturing the true essence of your newborn and providing you with images you will cherish for a lifetime. Over the last few years, newborn photography has really become a part of the whole "newborn experience", like choosing a photographer for a wedding, this is a moment in time that can't be redone. It is essential to hire someone to capture your baby who you trust and know will provide beautiful, timeless images of your newborn as your baby will only be in the womb-like stage for about 2 weeks. There is a wide variety of photographers with various styles and pricing levels to choose from, Jennifer's pricing reflects her years of experience photographing newborns and her dedication to creating a truly extraordinary newborn photography experience for her clients. Jennifer has had her work featured in many national publications.
During newborn sessions, the safety of your baby is always top priority. Jennifer will never risk the safety of a newborn to simply "get the shot". She never puts a baby in an unsafe pose or prop, and treats your newborn as one of her own. Not all babies will do every pose, however, your gallery will be filled with a variety of images you are guaranteed to love.
There are so many photographers, how do I choose?
As mentioned above, like choosing a photographer for your wedding, this moment can't be re-done. There are several things to consider when choosing your newborn photographer. It's not all about price or simply taking the pictures, there is so much more that goes into a newborn session…preparing the props for the session, hours of handling your baby the day of the session, meticulous posing so baby looks natural, relaxed, and comfortable, editing the images to perfection, etc. You want to choose someone who has experience handling newborns and will do it safely, ensures the quality of their work, and provides you with beautiful, timeless images. Price is always an important consideration, however, the least expensive photographer is also probably the least experienced.
When should I schedule my session?
Please call Jennifer BEFORE your little one arrives. A tentative session time will be reserved based upon your due date. It's best to schedule your session during your second trimester to ensure space on the calendar.
Where does the session take place?
Jennifer has a finished studio space in her home that her clients love and can relax and feel comfortable in.
Why is there a time limit on getting newborn pictures done?
In order to capture the true essence of a newborn, schedule your session as soon as possible!! Newborns in the first week are ideal and up to 2 weeks is fine, but between days 7-10 are preferred. Babies older than 2 weeks are more alert and start to lose that newborn freshness.
As a mom/dad, what am I expected to do at the session?
Honestly, Just Relax. Ideally Jennifer prefers your baby to sleep the entire time. She will work with them to get them settled, posed and asleep. There is no worry if you aren't feeling 100% yet. Throughout the session Jennifer will work with your little one, posing, soothing, etc. so you are free to hang out on the couch, Watch through the opening into the shooting area and just relax and enjoy the session. Jennifer also provides a newborn prep guide to help prepare you for the session as well as a list of items to bring so you don't leave the house without the essentials. Following this guide the night before your session will increase our chances of a more successful session.
Do I need to bring anything special to the session?
I have a great selection of props available to choose from…hats, headbands, crates and baskets. About 95% of the props seen in images are available in the studio. Most newborn images are done without clothing. However, Jennifer loves adding hats or blankets that add texture to the image. Upon booking, most of this information is covered in the Newborn Session Prep Guide.
How long do newborn sessions last?
Sessions are tailored to the individual newborns. The average session lasts about 2 hours…however, sessions have lasted up to 3 hours (and longer) depending on the needs of your little one. Plenty of time is allowed for feeding and soothing.
Are siblings allowed to be photographed with our newborn?
Yes, siblings are welcome to be included. Sibling images are photographed either first or last, and a parent, grandparent, friend or babysitter will need to be available to take the sibling once their part of the session is complete or bring them at the very end of the session when we are ready for them. It's understandably difficult for toddlers and older children to remain quiet and still while baby is being photographed in a heated studio for several hours.
Jennifer offers complimentary gift registry service for expectant parents? Your friends and family can gift you your newborn session or credits toward professional photographs and/or products!!
Don't hesitate to contact Jennifer if you have any other questions!